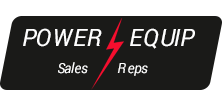 Manufacturers
Aqua-Aerobic Systems, Inc.
Website: https://www.aqua-aerobic.com/
Since 1969, Aqua-Aerobic Systems, Inc. has led the water and wastewater treatment industry by providing advanced solutions in aeration and mixing, biological processes, cloth media filtration, membranes, disinfection and process control. As an applied engineering company serving both municipal and industrial customers, we work collaboratively with consulting engineers, owners, plant managers and operators to design and manufacture the best treatment solution with the lowest lifecycle cost. Our "Customer for Life" philosophy ensures that every customer will receive unparalleled service before, during and after the installation of Aqua-Aerobic products.




Contact Details
Toll-free: 888.898.3877
Main: 281.393.0300
Fax: 888.770.2911

Power-Equip Sales Reps
P.O. Box 965
209 Camille Ct.
Pflugerville, TX 78660