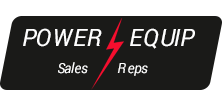 Products
Battery Chargers
Manufacturer: Primax
P4500: Utility grade

Latest digital & power electronics technology
Reliable industrial design
User definable control and alarm set-points
Simultaneous Voltage and Current readings
CE safety and EMC standards tested and compliant
Built to ISO 9000 QA standards

In addition to the basic NEMA- PE5 requirements, our P4500 is packed with standard options and intelligence to help you make proactive decisions.

Fitted with the automatic battery testing and battery cell/block failure It alerts you of many weaknesses in your back-up system even before you would notice it. Order it with the TCP/IP communication bus and all the parameters and alarms will be available online at your fingertip through your browser.

The Digital Multilingual Display delivers all charger information at your fingertips. The display menu is user friendly and is the standard link between the operator and all monitoring control & alarms. All set points for control and alarm parameters are user-definable.

The P4500 series design is solid state using SCR phase control to provide regulated DC output and limited current via a smoothing filter, it can operate with or without batteries.


Contact Details
Toll-free: 888.898.3877
Main: 281.393.0300
Fax: 888.770.2911
info@p-esr.com


Power-Equip Sales Reps
P.O. Box 965
209 Camille Ct.
Pflugerville, TX 78660